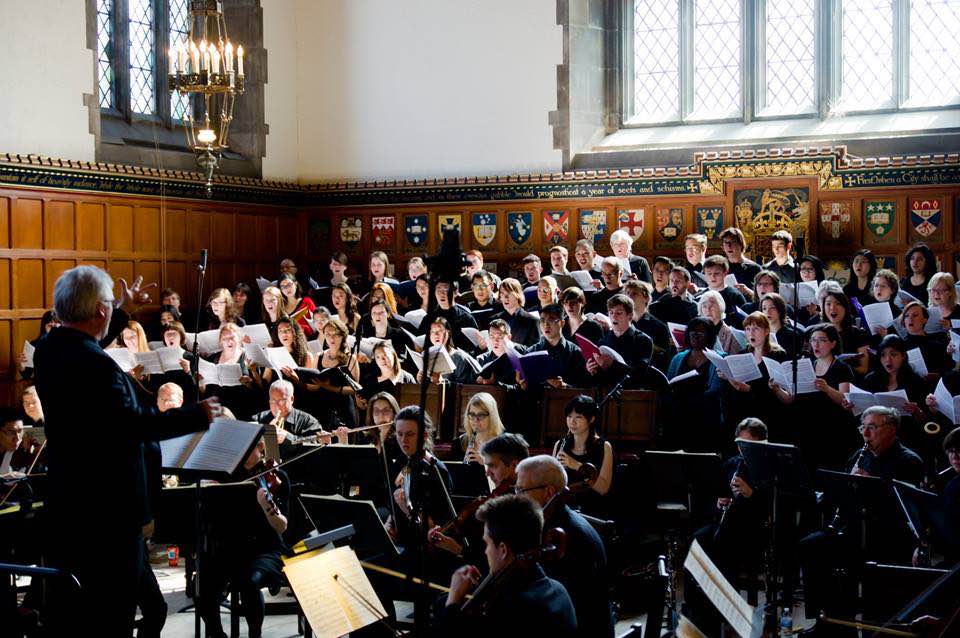 Hart House Singers
How to get Involved:
An exciting opportunity for first time and experienced singers to share the joy of choral singing within this non-auditioned choir conducted by David Arnot-Johnston. Learn the art of song, have fun and sing culturally diverse repertoire
Sign-up occurs at the the beginning of each term
Fall 2018
Through the Eyes of a Child
Sunday, November 18, 2018. 5 pm
Fall Repertoire 2018:
Choral and solo pieces with piano quintet (repertoire is subject to change)
1. This Secret World (by Dan Walker)
2. Phonograph (by Dan Walker)
3. Midwinter (by Dan Walker).
4. Three Children's Prayers
a) Evening Prayer (by Engelbert Humperdinck)
b) If (by Michael Nyman)
c) A Child's Evening Prayer (by Alan Bevan)
5. Three Children's Songs from Africa
a) Ipharadisi
b) Nyairo
c) Thulele mama ya
6. Three Lullabies
a) Balulalow (by Benjamin Britten)
b) Lullaby (by Ralph Vaughan Williams)
a) Summertime (by George Gershwin, arr. C. Choi)
7. Two Songs Of Grief
a) Noel des enfants qui n'ont plus de maisons (by Claude Debussy)
b) Gretchen am spinnrade – solo (by Franz Schubert)
8. Two Songs Of Joy
a) The Whole World Is A Song (by Michael Holt, arr. D. Arnot)
b) The Book of Love (by Peter Gabriel, arr. D. Arnot)

The first rehearsal of the Hart House Singers' 2018-19 season is Mon., Sept. 10, 7:45–9:45 pm, in the Great Hall, Hart House, U of T. (dress rehearsal is Sat., Nov. 17, 10 am-1 pm.) Rehearsals in the fall term are on Mondays, 7:45-9:45 pm, Sept. 10-Nov. 12 (except Thanksgiving Mon., Oct. 8). Registration begins at 6:30 for the first two rehearsals. The first two rehearsals (Sept. 10 & 17) are "open rehearsals." You can try a rehearsal and decide later if you would like to join. Music for our "Through the Eyes of a Child" concert include three pieces by the amazing Australian composer, Dan Walker; choral arrangements of songs by Peter Gabriel and Michael Holt; and choral arrangements of beautiful children's songs from around the world.
Music Files: On google drive
The membership fees have recently changed, they are now as follows:
–
Student/Member*
Non-Member
Over 65
Non-member
ANNUAL REGISTRATION FEE
$25
$225
$165
FALL REGISTRATION FEE
$10
$85
$60
WINTER REGISTRATION FEE
$10
$85
$60
SPRING REGISTRATION FEE
$10
$85
$60
*"Student" means any student who has paid ancillary fees s part of their academic program; "member" refers to those who also have a full Hart House fitness centre membership.
Note: There is no longer a clubs membership category instead those without a full membership (student or gym) may now join as non-members as indicated.
---
Website: hhsingers.sa.utoronto.ca/
Email: hhsingers@gmail.com
Contact Programme Advisor: rick.palidwor@utoronto.ca
---